A few photos from our long weekend break to Hong Kong. Good city to visit but not sure I could live there. I thought it was a noisy, smaller, dirtier version of Singapore, but it did have its own charm.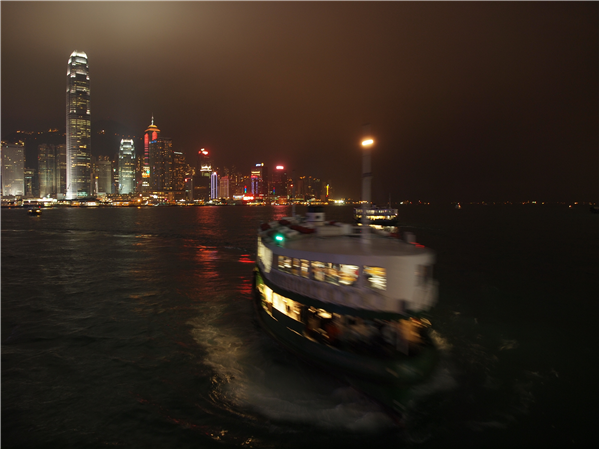 The Star ferry coming in to dock at Kowloon with Hong Kong island skyline in the distance.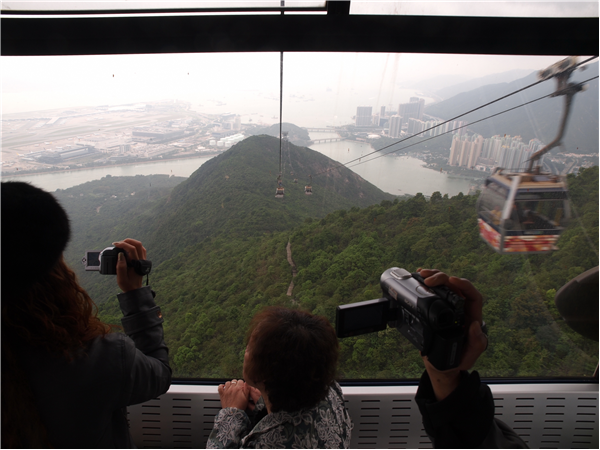 The Ngong Ping 360 cable car on Lantau Island taking us to the Tian Tan Buddha. In the distance on the left is the airport.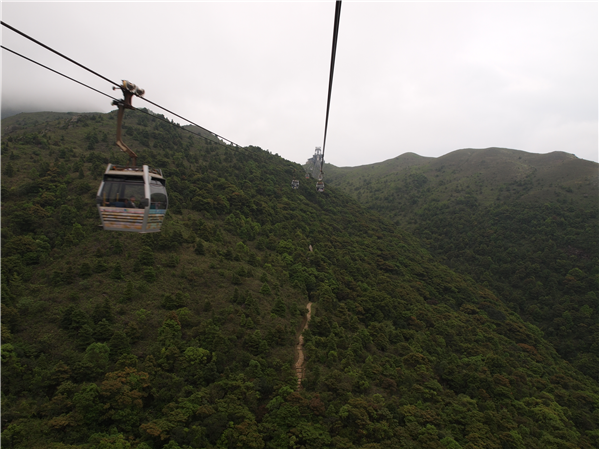 The whole ride took about 25 minutes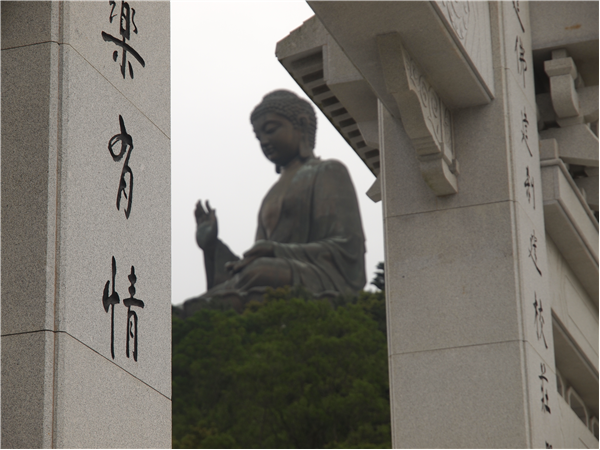 This is the Tian Tan Buddha, over 100ft high and 250 tons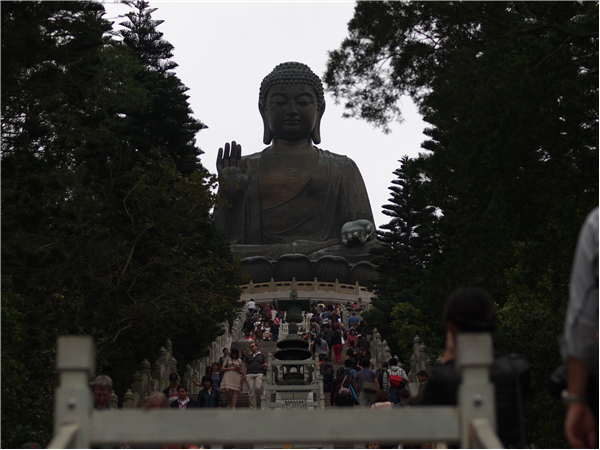 240 steps to get up close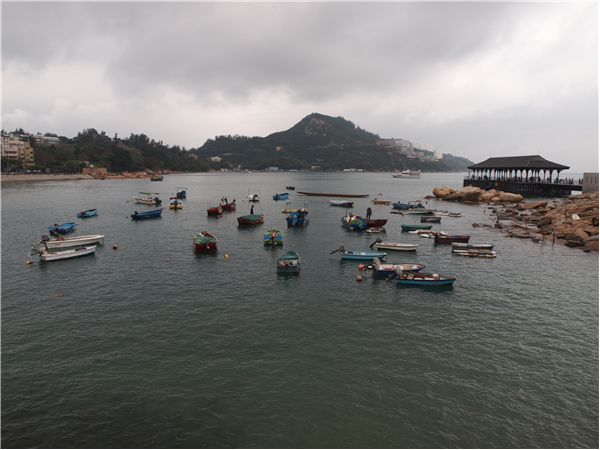 This is Stanley on the south of Hong Kong Island. Completely different to Hong Kong as you imagine it, more like the French Riviera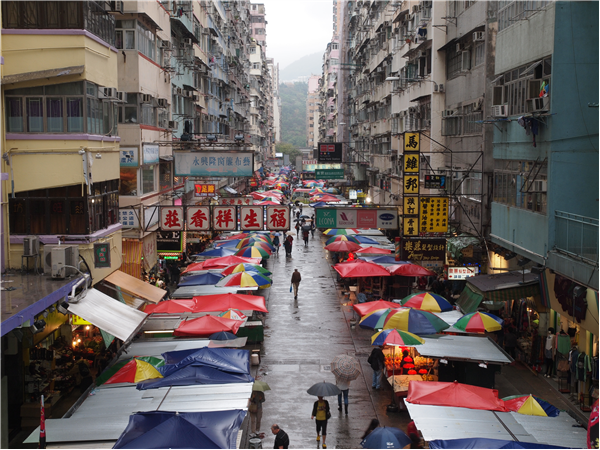 This is looking down the street towards the goldfish market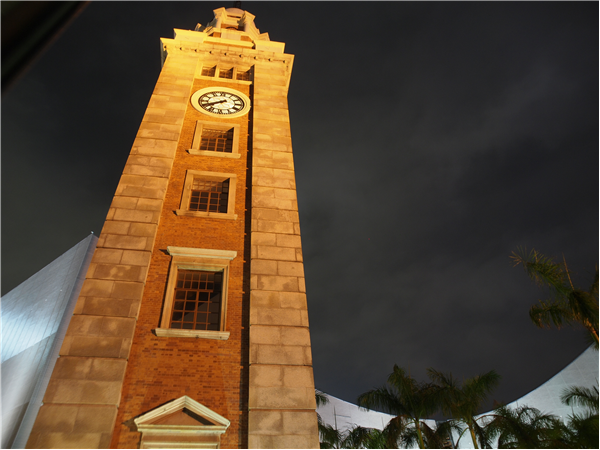 Tsim Sha Tsui clock tower and the Hong Kong Cultural Centre in the background. Nice perspective caught by Katy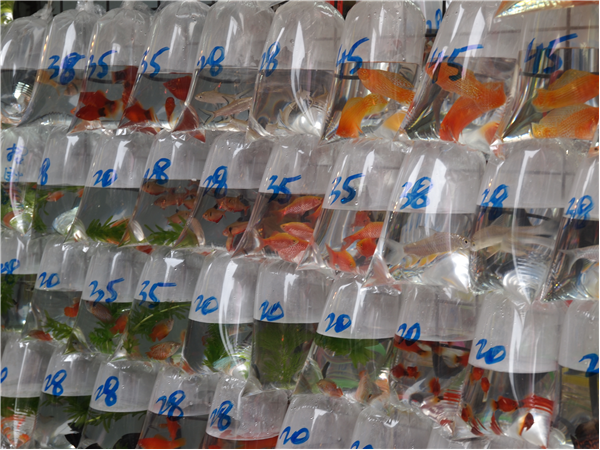 Fish in bags makes for quite an interesting picture. At this time about HK$12 to 1GBP so they seem very cheap compared to what we were paying for them for our aquarium in the UK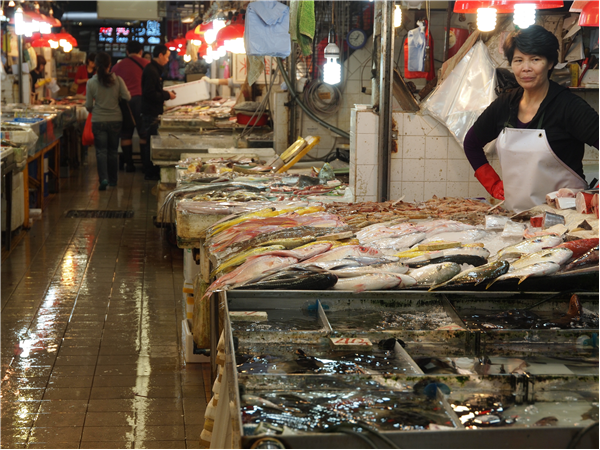 The fish market in Mong Kok. Don't mess with the lady as I have it on good authority that she is very handy with a meat cleaver!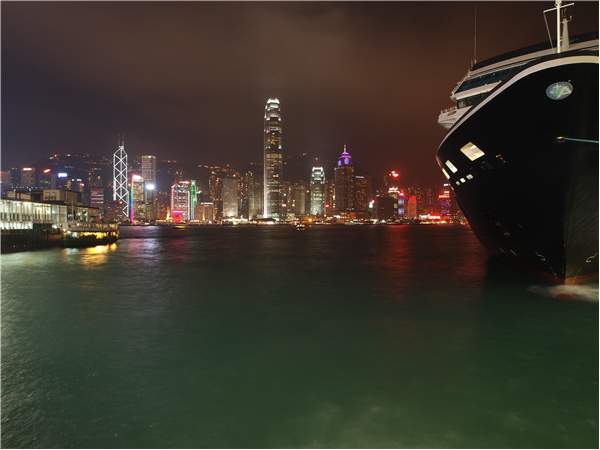 This is an Azamara cruise ship in dock in Kowloon with Hong Kong in the background