More holiday photos from last year, this time from Borneo. If you ever want to do a wildlife trip I would definitely recommend here, the animals you see are amazing. We actually did this in the same trip as we did Lankayan Island (see other post). We were only in Borneo about one week, but from Singapore that is very do-able.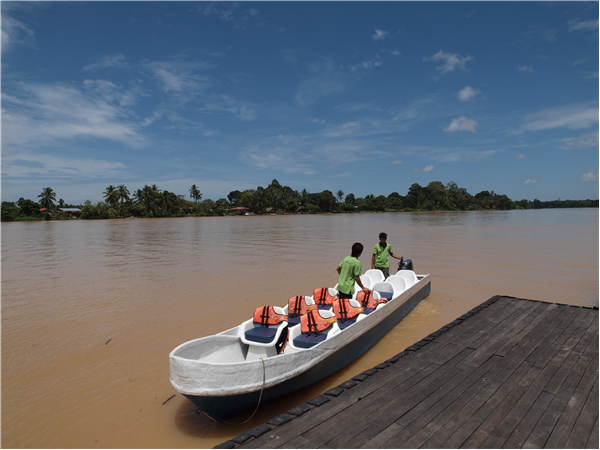 This was our daily transport. We stayed at 2 villages on the Kinabatangan River, the first was about 2 hours by river from Sandakan, it is definitely the remotest place we have ever been.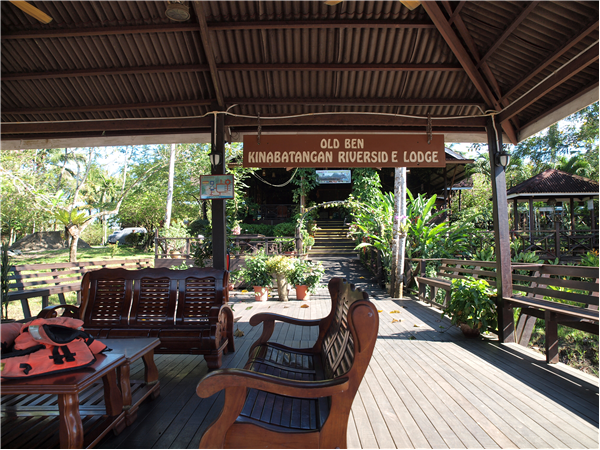 This was the reception area of the second place we stayed. Electric is only provided for part of the day and that is by generator.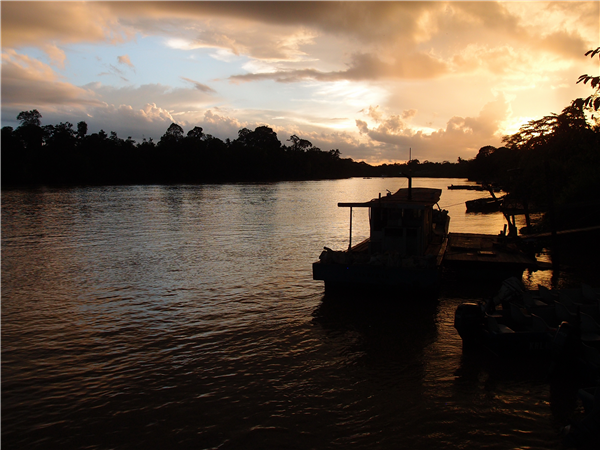 Lovely view up river, just as we were going on a night time trip to find fireflies.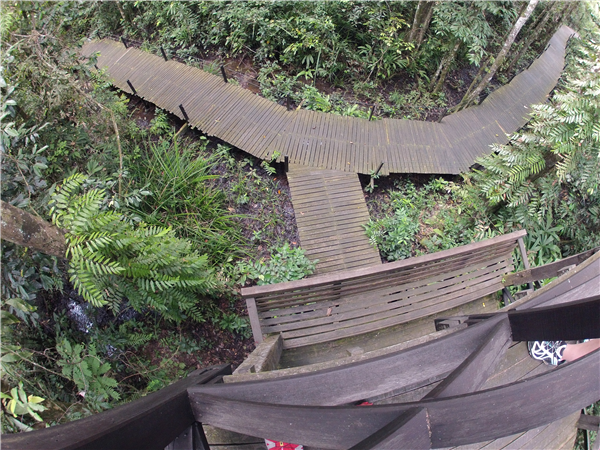 The view from one of the look out towers they built on site.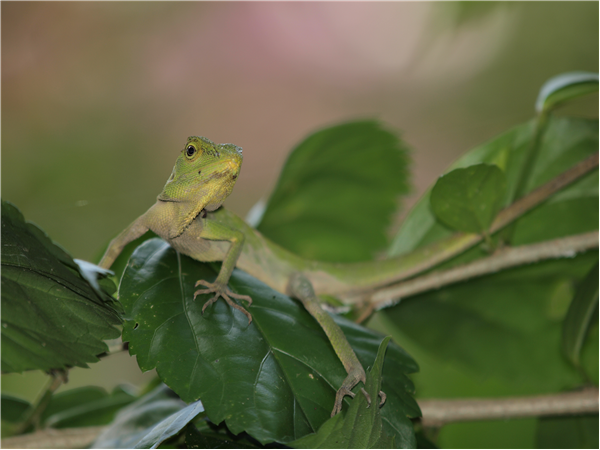 A gecko or lizard (not sure of the difference) visiting us while we were eating lunch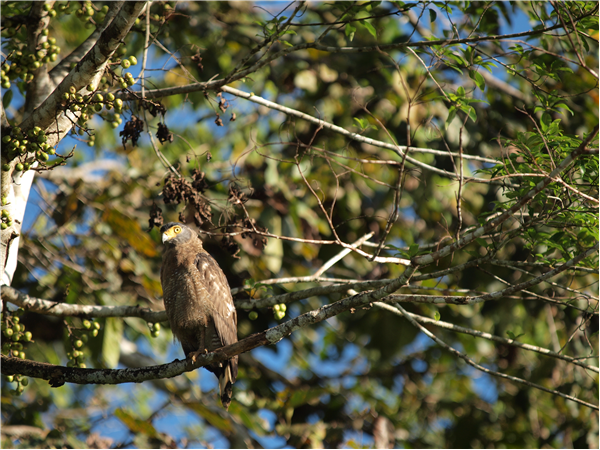 An eagle spotted in the tree on one of our river excursions.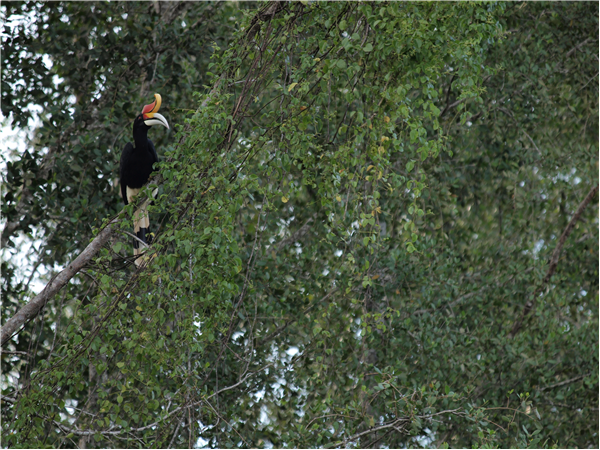 Rhinoceros Hornbill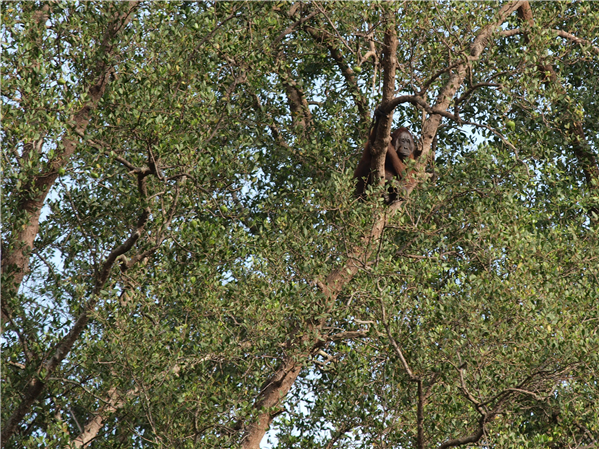 Orangutan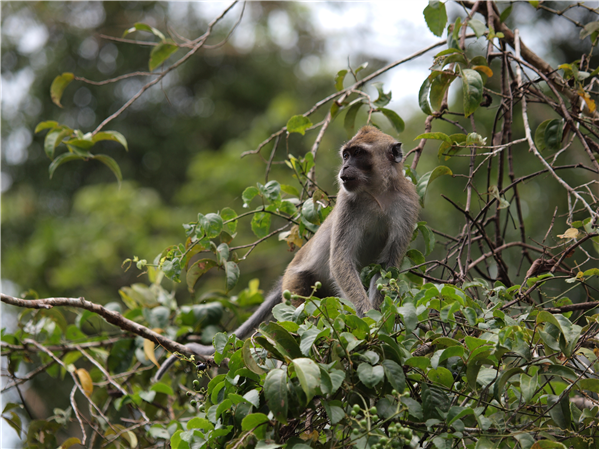 Long tailed macaque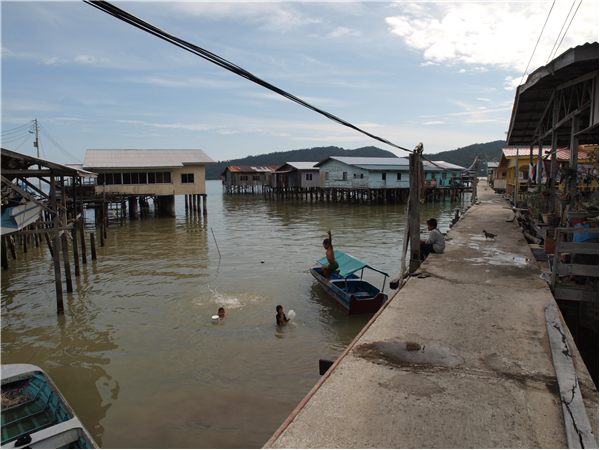 Kids having a bath under their houses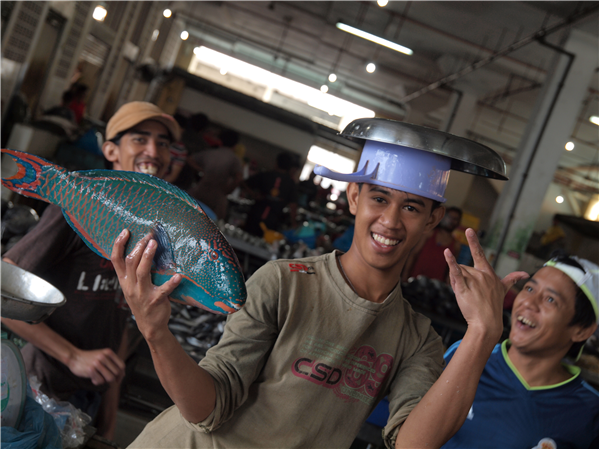 Fish monger selling a parrot fish in Kota Kinabalu market. They started fooling around when they saw Westerners with a camera. His friends started piling saucepans and utensils on his head when we asked if we could take a photo.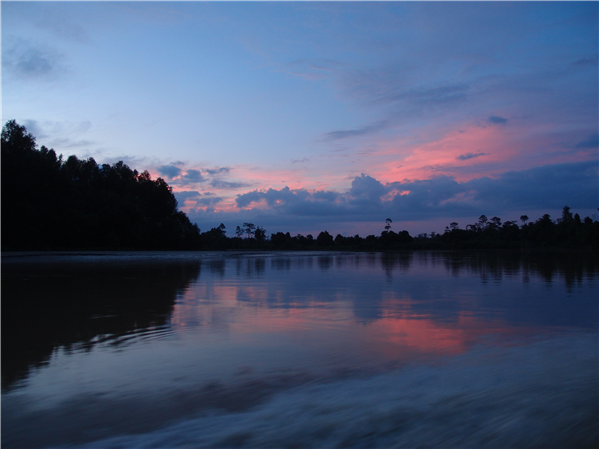 I can't remember if this was sunrise or sunset, but beautiful none the less.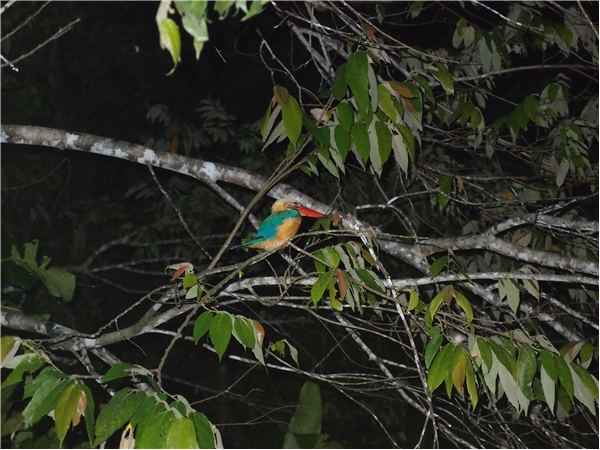 I had never seen a kingfisher before and didn't even know they were native to Borneo. Katy did very well to snap this Stork Billed Kingfisher in the dark.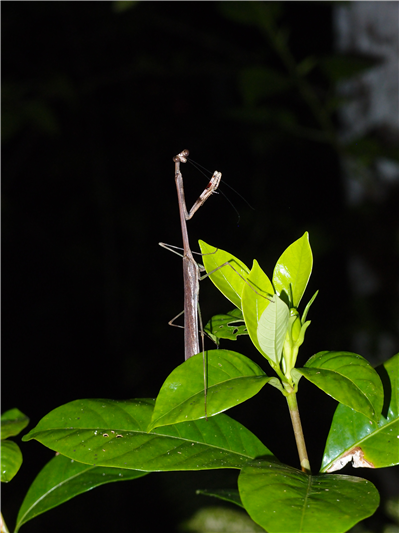 Another of Katy's finds on a stroll around the boardwalk late at night, a Praying Mantis waiting to pounce.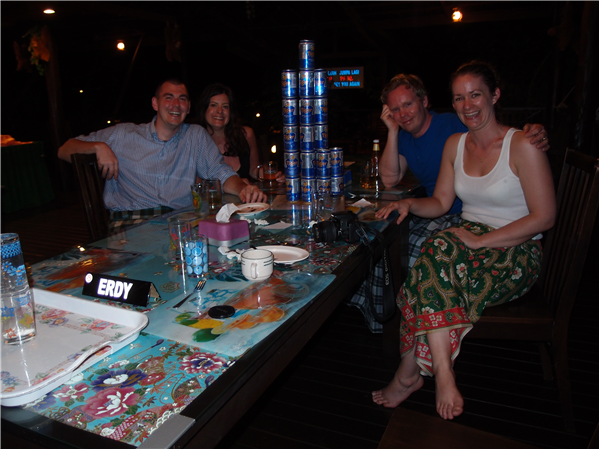 This ended up being a heavy night with some Sweedish friends we made. We even outlasted the staff who had to go to bed because they had early starts. I think the total was 47 cans for the 4 of us for the night, good job the 'Tiger' wasn't expensive (and it was pre Toby). Oh, and we had to wear the Sari's as part of the local tradition, although I think it suits Katy well!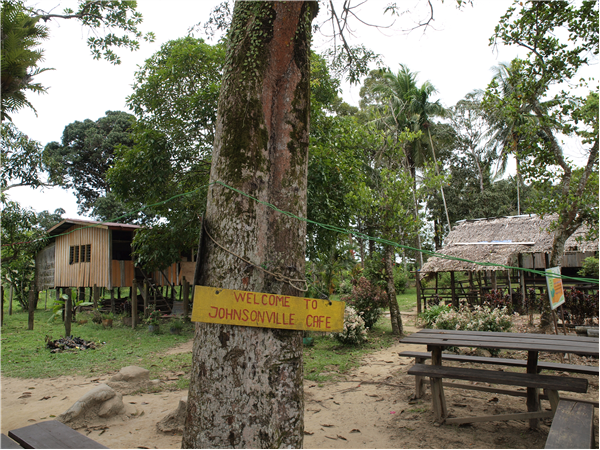 I never did find out why they called it Johnsonville Cafe. This was where we had an authentic Malysian Borneo curry and spring rolls after having our tour of Abai village.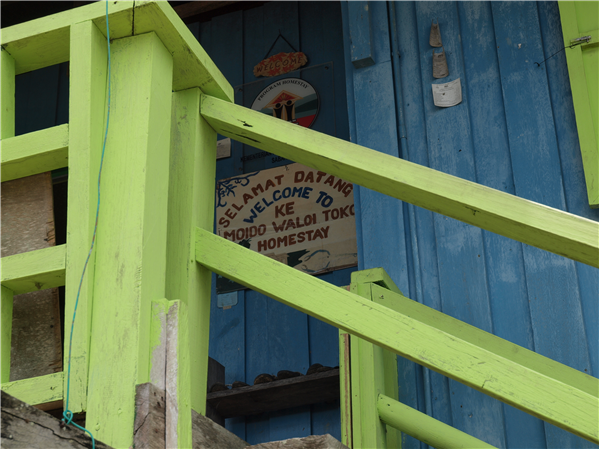 This was a homestay in the middle of the village. I liked the fact that even in the middle of the rainforest, the people who didn't have much of anything, still had pride in painting their houses.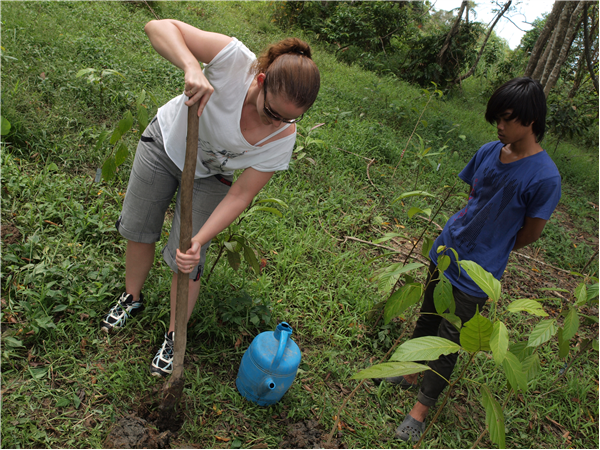 We were asked if we would like to help the local community, so after a river trip and before a village tour and lunch we planted some trees. I didn't think much to the spade though!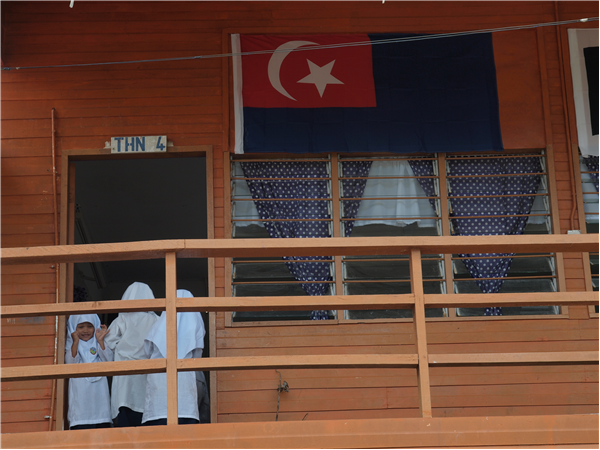 This was the school in Abai. The people don't have that many visitors, let alone white or western faces. They all came to the door when we were having a tour around the village. Very sweet.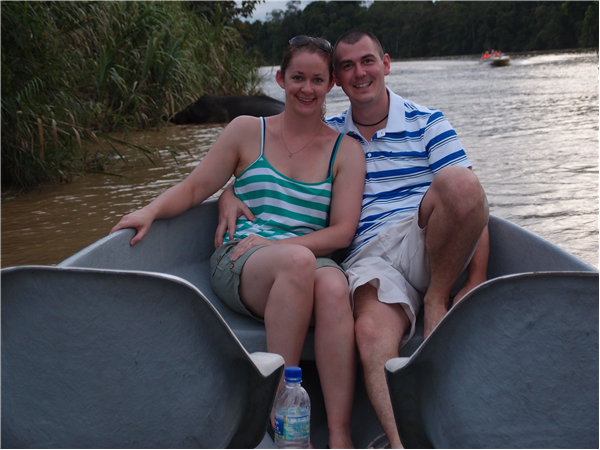 Bless.
Can you spot the elephant in this picture?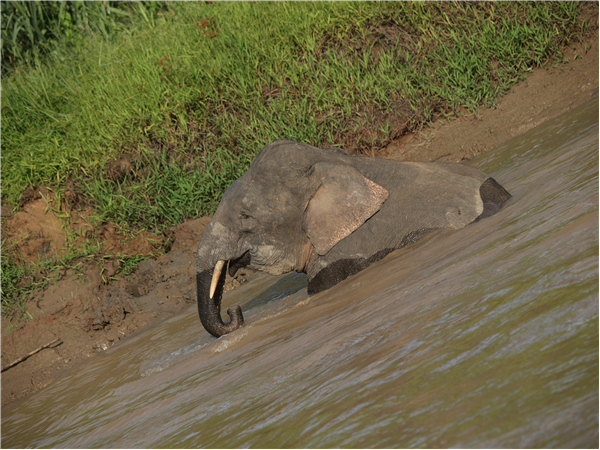 Full size pygmy bull elephant bathing in the Kinabatangan river. They only grow to about 8ft tall.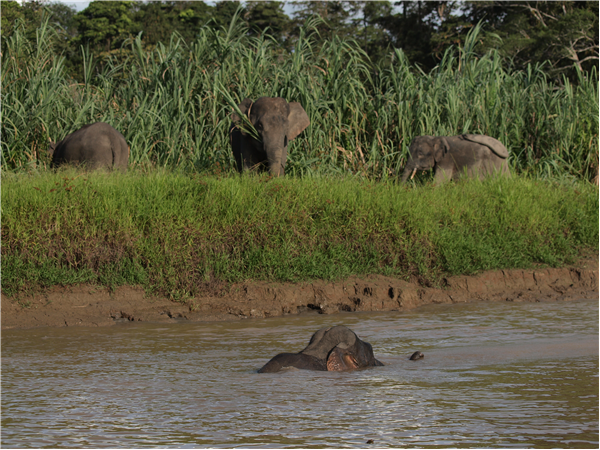 To see any elephants in the wild must be fantastic but for us these pygmy elephants (that are only found in Borneo) were the icing on the cake for the trip. We were told afterwards that they only get about 3 sitings a year, how lucky were we!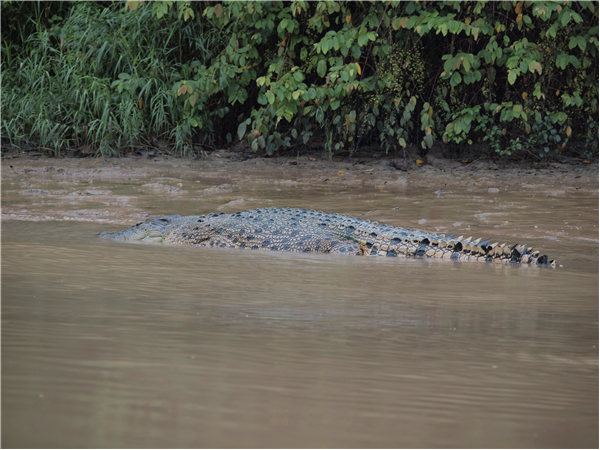 Fairly scary looking back now thinking that we were that close to crocodiles (and they must have been swimming below us as well), but at the time we felt safe enough in our 12 man fibre glass boat!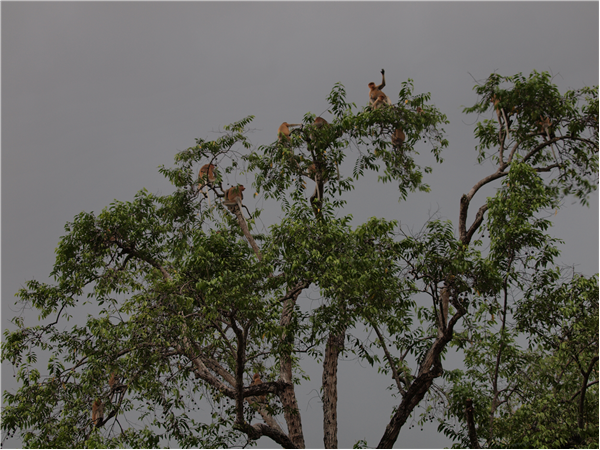 Proboscis monkey waving goodbye